An Interview By University of Arts London
Patrice Morgan Alumni University of Arts Interview
Patrice Morgan studied Accessory Design FdA at the London College of Fashion (LCF) in 2012. After graduating, she decided to set up her own brand, and her high-end leather brand Bermuda Born was, well, born!
The island of Bermuda, where Patrice has spent much of her life, is a constant source of inspiration for her, and it's where all her bags and purses are designed.
Eleanor Harvey from the UAL chatted to Patrice about the rewards (and the challenges) of running her own brand and her top-3 lessons to any graduates wanting to take the plunge.
What made you decide to come and study at LCF?
I was initially attracted to LCF due to the variety of fashion-related disciplines that were offered. Plus, I wanted to study in the city of London which is a city that had inspired me time and time again. Most importantly, LCF had a course that I enrolled in which specialized in product design and development of accessories.
This course really caught my attention so I came to visit the campus and knew it was for me. There are only a handful of colleges in the UK that offer the ability to gain practical and theoretical leather design knowledge and LCF is one of them.
I am really proud to say that I am an LCF graduate because I now have the skill set to make my brand, Bermuda Born a success.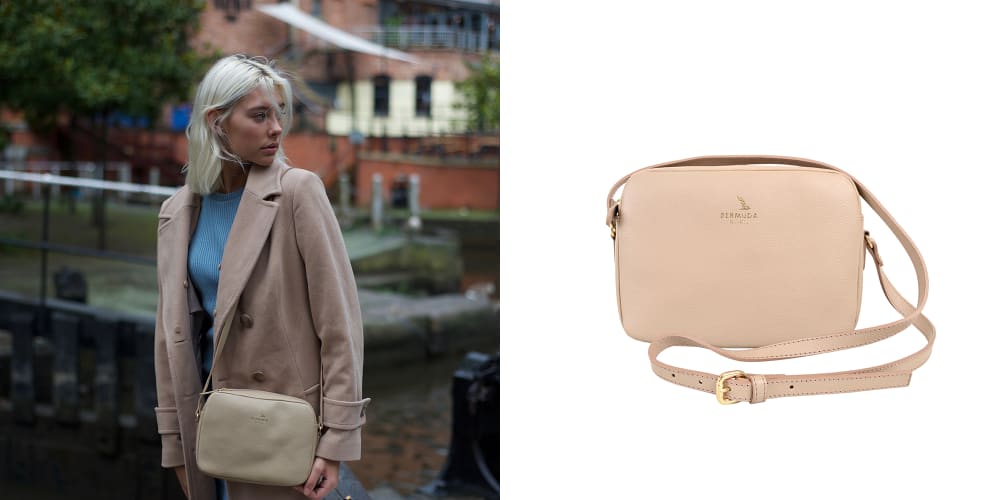 What do you think is the most important thing LCF taught you?
Our tutors emphasised the importance of research, how to find inspiration and how to translate it into the design. I also learned how to plan a full collection, from start to completion.
LCF gave me the skills to design by pencil and digitally, how to research trends, how to look at history and how to look at the global world as it relates to design. In addition, I learned how to create patterns from my original designs, construct handbags and work with an array of leathers.
I also appreciated having open workshop time which I used to perfect my craft when we were not with our tutors. We were given full use of the industrial machinery which was really instrumental to my development.
What inspired you to establish Bermuda Born?
I love to create and I like to do it when I feel most inspired. I think if I worked for someone else doing what I do now, I would not be satisfied because most companies have hard timelines and to be frank, working in the fashion industry can be very intense.
When I realized that all I needed to do was put Bermuda Born out there, I met with a business advisor who helped me to create a business plan. With my extensive knowledge of design and construction, it became a natural thought that I would continue making and developing what I started when I was at LCF.
Each term we would be given a brief, and be asked to design something new, but I always wanted to keep developing what I had created from previous projects/briefs so I guess, starting Bermuda Born was an extension of what I started designing at LCF.
What challenges do you often face running your own brand?
I can say definitively that cash flow is a challenge because materials and products need to be purchased on a cyclical basis. When I started Bermuda Born, I took out a small loan and used my savings (which was not much).
The knock-on effect is that I can't always design and create new products when I'd like to. There's the balancing act of having to wait until I've met my sales quota to be able to pay off expenses like shipping and manufacturing before new products can be ordered.
The next biggest challenge is marketing. Although my website exists, there are many other brands in the retail market, so I am constantly thinking of ways to remind our global audience that Bermuda Born is here and open for business.
Also, working with limited capital means that I can't contract a PR firm on a permanent basis so I've utilised Facebook and Instagram as much as possible.
What are the biggest rewards?
Seeing the final products that I've spent months developing and having them be appreciated by our customers. Also, anytime that we are featured in the media is an added thrill, that will always be a reason why we stop for a little celebration.
What would you tell graduates are the top 3 things to be aware of when setting up your own brand?
Network, network, network and never stop, do it with everyone from journalists to factory managers. Also, see if you can find a mentor along the way.
The second would be to have a solid financial plan and make sure you keep money aside for a marketing budget. No matter how beautiful your products are, you don't have a business if you aren't making sales. Therefore, marketing will allow your brand to be discovered.
Lastly, throw your ego out the door! Don't be afraid to work with others who have more experience than you; they will drive your business forward faster and you can learn from them along the way.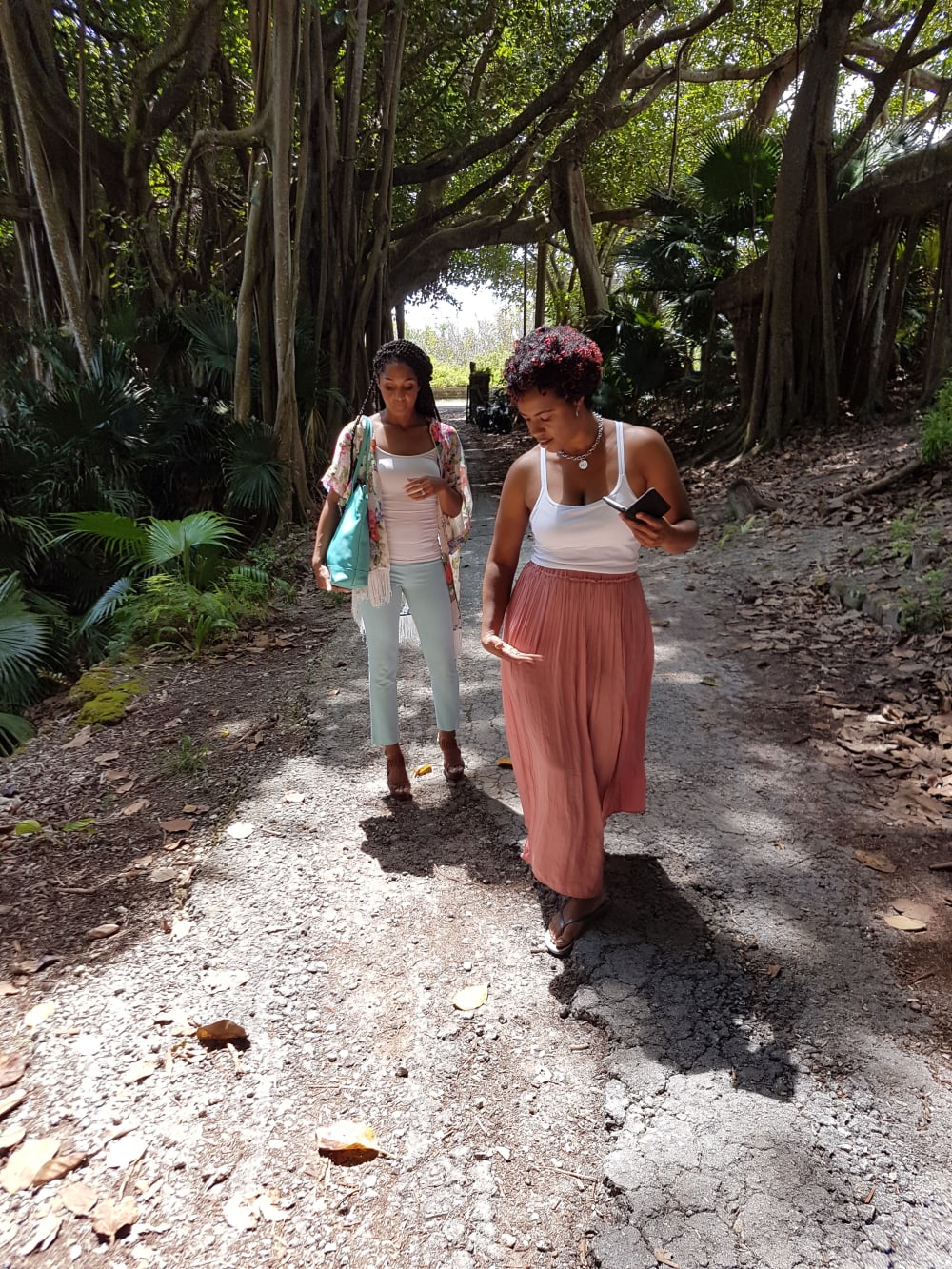 What's next for you and Bermuda Born?
In 2019 we are looking to partner with other brands and hold more pop-up style events. We also are hoping that our line will be featured in an international department store.
Finally, we will grow our social media followers, continue to grow our collection and look for further international media exposure.